Serving others is one of the core beliefs at Faith.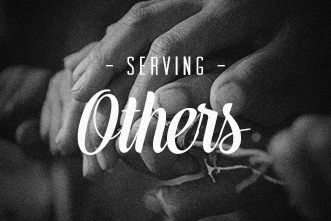 Every follower of Christ is called to personally be involved in ministry and service to others. Each one of us have spiritual gifts "given to each of us as a means of helping the entire church" (1 Corinthians 12:7). One of FTC's goals is to help you find a place to serve our church, our city, and our world that fits your passions, talents, and calling.
A personal commitment to serve those who do not know Christ is vital to the church. Faith and it's members financially support more than 25 individuals/ministries which minister globally and locally to those who do not know Jesus Christ. We also commit to providing our missionaries serving full-time in the mission field with encouragement and prayer.
Serving The Church:
Below are opportunities available TO YOU to SERVE OTHERS: